Invisalign® Clear Aligners
---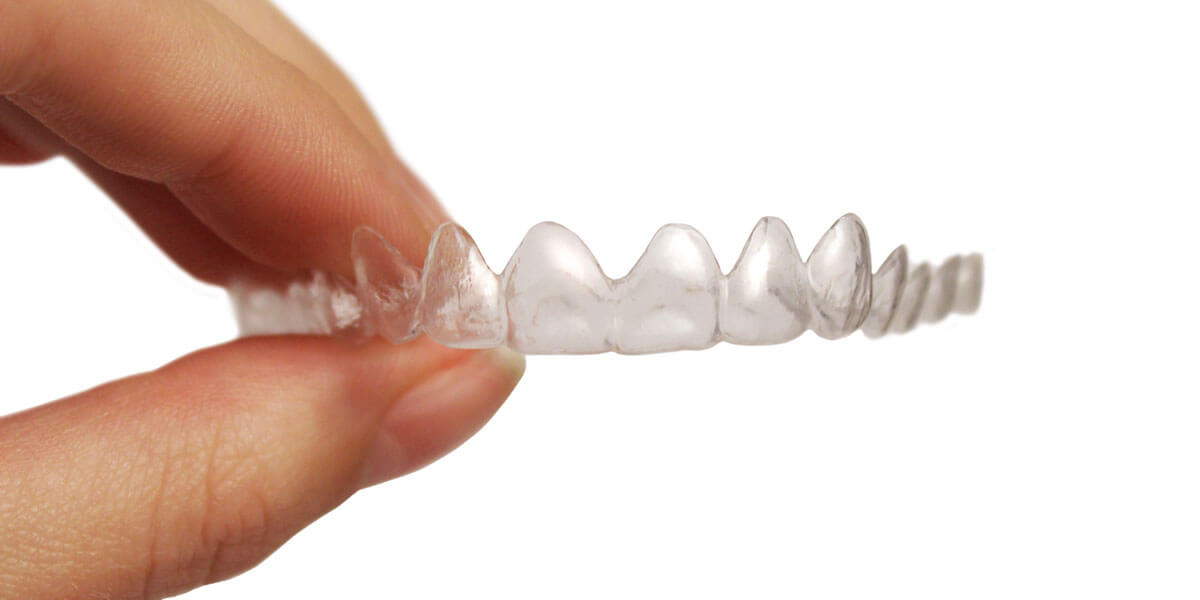 ---
If you want to straighten your teeth in a way that's less noticeable than traditional metal braces, Invisalign is the perfect treatment option for you. Invisalign is an advanced orthodontic system that uses a series of clear plastic aligners to gradually straighten your teeth over time. Your aligners are custom-made based on your unique needs. Invisalign aligners can address both the alignment of your teeth as well as bite issues, all while being virtually invisible. Once treatment is complete, you'll have the beautiful smile you've always wanted, without having to disrupt your daily routine in the process.
Dr. Elzbieta Paul graduated from the Orthodontic Honor Program at NYUCD and our practice is a Preferred Invisalign Provider. Even if you've been told you're not a candidate for Invisalign treatment, we are happy to provide a second opinion free of charge.
Call us today at 908-218-7999 to learn more and schedule an appointment.
---
Frequently Asked Questions
---
Below are some questions you might have about Invisalign.
Can I whiten my teeth while wearing Invisalign?
---
We offer complimentary whitening gel with all Invisalign treatments and Dr. Paul specializes in cosmetic enhancement post-Invisalign, including cosmetic teeth reshaping, bonding, no-prep veneers, and gum reshaping.
---
What other benefits does Invisalign treatment have?
---
Besides aligning teeth to create a beautiful smile Invisalign treatment offers the following benefits:
Properly aligned teeth are easier to brush and floss, making your gums healthier.

Properly aligning your teeth helps create healthy occlusion to minimize grinding and clenching.

Invisalign treatment helps with sleep-disordered breathing and snoring by reshaping jaw arches to the proper size, making more room for air to pass through.

During Invisalign treatment, your teeth can be whitened with whitening gel applied directly into your aligners. At Pure Dental Care, we supplement all our Invisalign patients with a complimentary whitening gel. Our patients are stunned with amazing results.
---
Do Invisalign aligners work as well as metal braces?
---
In most cases, they do. In rare, complex orthodontic cases, Invisalign may not be an option at all or traditional braces may be a more effective means of treatment. Invisalign treatment relies on patient compliance. If you are not able to wear aligners at least 21 hours per day, conventional braces are a better option because they are attached to your teeth 24/7.
---
How long does Invisalign treatment take?
---
Orthodontic treatment depends on the malocclusion a patient has. Each aligner moves teeth 0.25mm. Depending on how much movement has to be done, a different number of aligners may be needed.
---
Can my child get Invisalign?
---
Invisalign is recommended for adults and teenagers, but it is not usually recommended for children since the aligners can be removed. Children have to be mature enough to remember wearing the aligners at least 21 hours per day.
---
Is Invisalign more expensive than braces?
---
Invisalign is NOT more expensive than braces, and your dental insurance plan may cover some of the costs. You can also use FSA and HSA funds towards your Invisalign treatment.
---
What are the advantages of Invisalign over metal braces?
---
Patients choose Invisalign because:
Brushing and flossing are easier since the aligners can be removed.

Unlike braces, Invisalign aligners are practically invisible, making them a great option for professionals.

With Invisalign, no foods are off-limits. Popcorn, gum, sticky candy, corn-on-the-cob –– you don't have to cut any of them out of your diet.

There are no brackets or wires, making Invisalign much more comfortable than braces.
---
How often will I need to come in for check-ups?
---
Invisalign aligners can be switched right at home every two weeks or as directed in lieu of tightening. You'll come to our office every four to six weeks to make sure your treatment is on track.
---
How long do Invisalign results last?
---
Your Invisalign results will last as long as you maintain them. We'll provide you with a special Invisalign retainer to keep your teeth straight in the long-term. Retainers should be worn at night as long as you want to keep your teeth aligned. Every few years retainers should be replaced due to wear and tear.
Call us today at 908-218-7999 to schedule an appointment.
---

---

---