Technology
---
Dr. Paul is proud of the office she has designed for her patients. One of the ways in which we meet your family's dental needs is by using the latest knowledge and technology. Some of the technologies used at Pure Dental Care include:
---
Digital X-Ray
---
SIRONA Digital x-rays allow us to gather accurate information with eighty percent less exposure to radiation than conventional x-ray equipment. Images can be used for analysis from one visit to the next, enabling us to monitor the development of dental conditions, or developing jaw and teeth. It's also a very green technology. By eliminating toxic chemicals to develop traditional x-rays , digital x-rays are safer for the environment.
---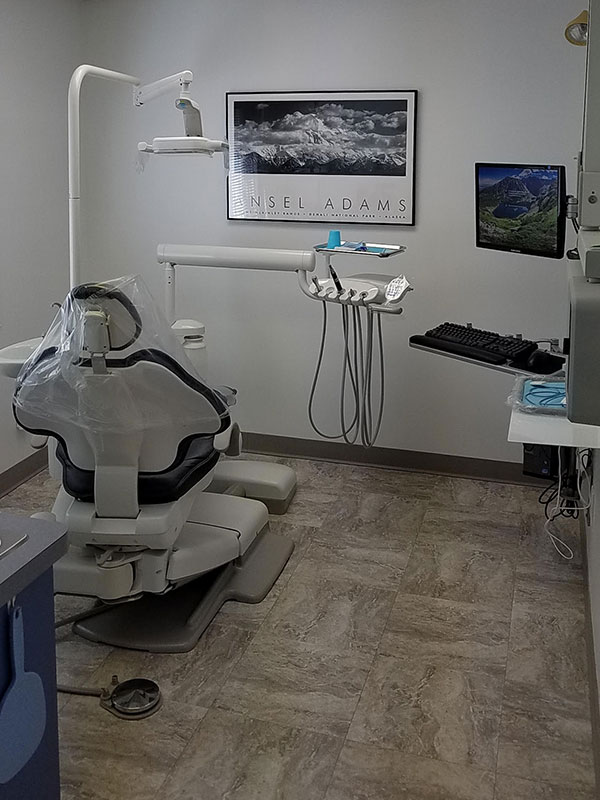 ---
Digital Intraoral Cameras
---
The intraoral camera does more than capture images of teeth; it takes a real-time video of teeth and the oral structure as a whole. The information gathered via our intraoral camera can be shared with you so that you have in-depth knowledge of your own teeth and the dental concerns you may be facing, such as decay or a cracked filling.
---
CBCT 3D Radiographic Imagery
---
CBCT 3D radiographic images use ultra low dose technology, providing a comfortable, relaxed patient experience, and the highest image quality, while reducing ionizing radiation. We cooperate with Hillsborough Radiology Centers for diagnosis and image analysis before dental implants planning.
---
Electronic Apex Locator
---
The electronic apex locator is a digital device to determine the length of the canals inside the tooth. Electronic apex locators reduce the number of radiographs required to achieve a predictable and successful root canal treatments.
---
Rotary Titanium Endodontic Files
---
These files are used to perform root canal therapy. A series of files is used to remove any damaged or infected tissue, slightly enlarge the tooth's canals, and smooth the walls of the canals.
---
Vibrajet
---
To ensure the comfort of all patients, even those who are afraid of needles, Dr. Paul utilizes Vibrajet. The Vibrajet allows Dr. Paul to administer anesthesia with virtually no pain for the patient. Vibrajet emits a high-frequency vibration that is said to block out emissions of pain fibers during injection. The patient only feels the vibrating of the device. This occurs because the vibration sensation travels to the brain quickly, while the needle prick sensation travels to the brain more slowly. Our patients love Vibrajet because there is virtually no discomfort when the anesthetic is administered.
---
Advanced Sterilization Techniques
---
We use a MESA Lab sterilization monitoring system to maintain a clean operatory environment.
---
Electronic Medical Records
---
Using electronic medical records, our practice is able to quickly and accurately access patient information in order to provide the utmost in patient care.  This helps to ensure patient confidentiality as well as reduce the need for paper.  Using a digital format allows for quick access to your information when needed for insurance records yet provides a secure filing system.
---
Oral Cancer Screening
---
Oral cancer affects thousands of Americans yearly. We use the latest technology to detect changes in oral tissue consistencies and/or lesions. A specialized light is shined into the mouth to detect unhealthy tissue. Healthy tissue looks lighter under the light while spots of bad tissue appear dark. With early detection, cancer may be caught before it has time to spread, potentially saving lives.
---
Digital Flat Screen Monitors
---
These monitors are found next to every patient chair. Patients can watch a movie or TV show. Patients can also view their dental radiographs when speaking to the doctor about the findings for a better understanding of their oral health.
---
Wi-Fi
---
Our office offers free Wi-Fi for our patients use while visiting our office.