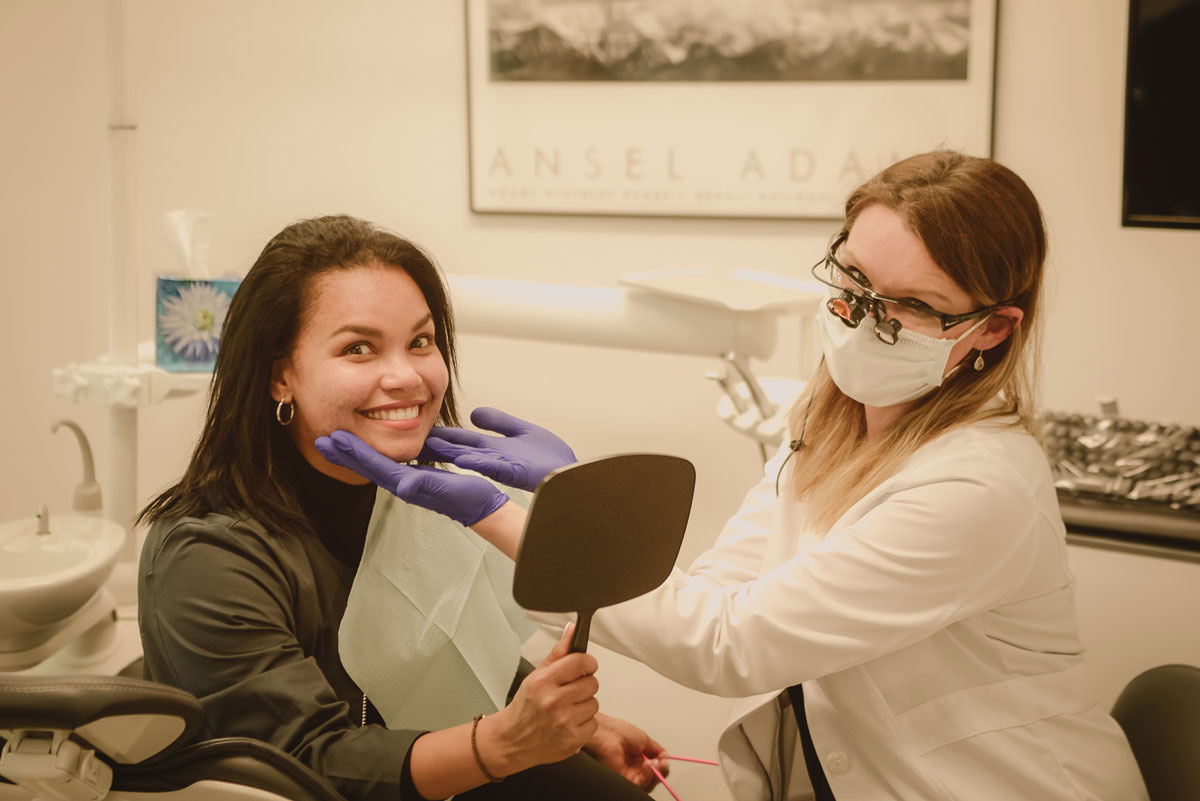 ---
While the health and function of your teeth are of paramount importance, many patients have cosmetic concerns about their smiles as well. In these cases, cosmetic dentistry can be transformative – not only for your smile but for your confidence as well.
Our office specializes in all aspects of cosmetic dentistry. Dr. Elzbieta Paul has advanced training and knowledge in aesthetics; with her expertise, she can help you visualize and attain the smile you've always wanted with a very personalized treatment.
Dr. Paul is a Fellow of the Academy of General Dentistry, recognized as a high level of competence in general and cosmetic dentistry. She is familiar with the newest developments in cosmetic dentistry for patients of all ages.
Call us today at 908-218-7999 to learn more and schedule an appointment.
---
What can Cosmetic Dentistry fix?
---
At Pure Dental Care, we perform cosmetic dentistry to fix a wide range of smile problems, including:
crooked or gapped teeth 

discolored teeth 

short or worn dentition

misaligned teeth

missing teeth

broken and cracked teeth

gum recessions

gummy smiles
---
More About Cosmetic Dentistry Procedures
---
Cosmetic dentistry includes any dental procedure enhancing the appearance of patients' smiles. We are ready to talk to you about any of the following procedures:
Teeth reshaping and contouring

Invisalign

Orthodontic Treatment

Porcelain Minimum Preparation

Veneers

Gum lifts and gum grafting procedures

Full Mouth Makeover
Cosmetic restorative treatments like veneers, crowns, bridges are performed with a biomimetic approach, meaning minimal tooth reduction and mimicking natural strength and appearance of teeth.
Dr. Elzbieta Paul provides cosmetic restorative dental services by adding restorative tooth structure, rather than removing it. Most cosmetic procedures in our office involve an additive wax-up preparation first to allow patients to preview the proposed esthetic outcome of treatment and to reduce the amount of tooth reduction needed.
---
What is included in Cosmetic Dentistry procedures?
---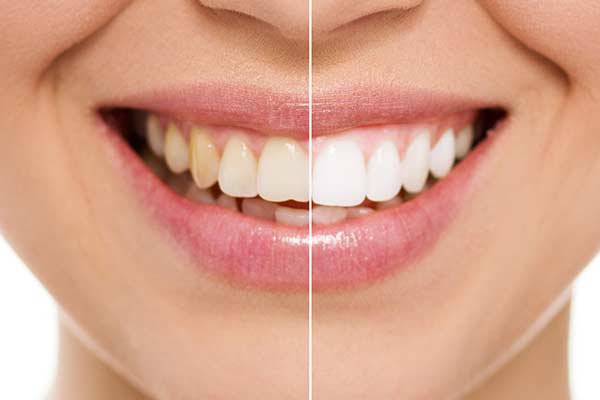 ---
We offer KöR teeth whitening at our office, which is widely recognized as the world's most effective teeth whitening system. This cost-effective option allows patients to whiten their teeth at home with phenomenal results, provides astonishing treatment of teeth discolored by tetracycline, and handles everything in-between.
---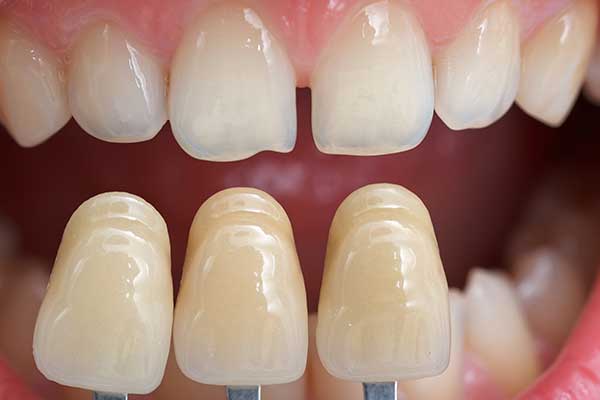 ---
When teeth have gaps, chips, cracks, and other superficial damage, cosmetic bonding is a cost-effective solution. The bonding process involves filling, restoring, or reshaping teeth using a tooth-colored composite material. A skilled cosmetic dentist like Dr. Paul sculpts the bonding with exacting detail to match the appearance of your natural tooth.
---
Invisalign® Orthodontic Treatment
---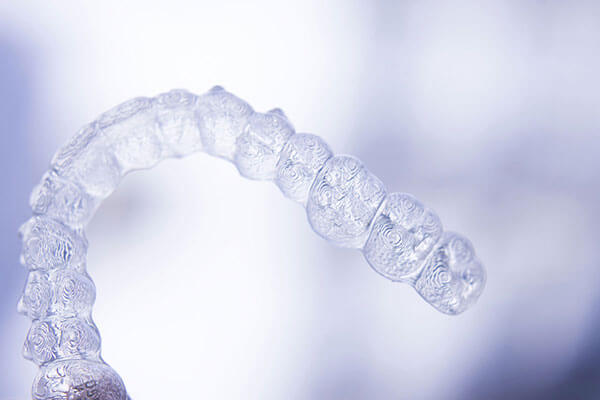 ---
Invisalign helps patients achieve beautiful smiles in a way that doesn't draw attention to the fact that they're undergoing orthodontic treatment. These clear plastic aligners are virtually invisible, and they're made with advanced SmartTrack® material to move teeth in a controlled, predictable, and efficient manner. Invisalign aligners are more comfortable than braces and because they can be removed, they make eating and oral hygiene much easier. Depending on your malocclusion and the tooth movement needed you will be given certain numbers of aligners and you'll switch them every 2 weeks until your teeth have gradually moved to their new positions. With your Invisalign treatment, we include the final set of Invisalign retainers and complimentary whitening gel. 
Dr. Paul graduated from the Orthodontic Honor Program at New York College of Dentistry and is a Preferred Invisalign Provider.
---
Porcelain Minimum Prep Veneers
---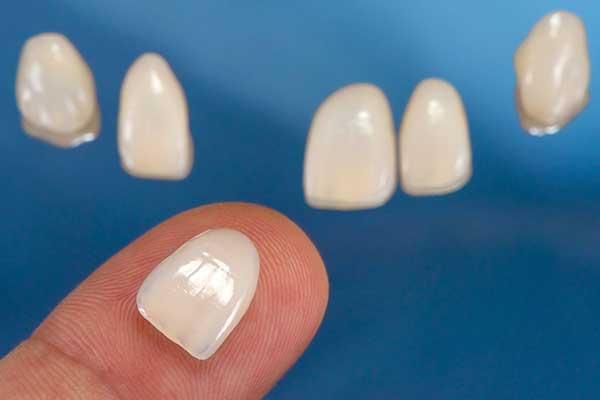 ---
Porcelain veneers can be used to correct a wide range of aesthetic imperfections, including discoloration, gaps between teeth, minor malocclusions, chipped teeth, or any combination of these issues. Porcelain veneers are thin pieces of porcelain crafted to look like natural teeth; a thin layer of enamel is prepared and then veneers are bonded to them and hardened using a specialized curing light. Veneers can be applied to all visible teeth for a dramatic makeover, or even on a single tooth to correct a cosmetic issue.
Full Mouth Makeover
---
When multiple restorations and cosmetic procedures are needed, it's considered a full mouth makeover. We'll work closely with you to assess your needs, come up with treatment goals, and stay within your budget. A makeover typically takes multiple office visits, but the result is a complete transformation of your smile.
---
Frequently Asked Questions
---
How can I improve the way my smile looks?
---
There are many ways to improve the way your smile looks, but every patient is different and there's no one-size-fits-all solution. We offer a variety of cosmetic treatments that address a wide range of issues, from stains to misalignment and teeth shape.
---
How can I close gaps in between my teeth?
---
Invisalign, dental veneers, and cosmetic bonding can all be used to close gaps between teeth. After examining your teeth in person, we'll be able to help you choose the best treatment option for your needs.
---
How can I whiten my teeth?
---
While there are many over-the-counter whitening solutions on the market, the safest and most effective way to whiten your teeth is with professional whitening treatments. We use the KöR teeth whitening system at Pure Dental Care, which provides superior results for all types of stains and discoloration.
---
How can I fix teeth that have chips?
---
Teeth that have superficial chips can be fixed with dental veneers and cosmetic bonding. If damage to the tooth structure is extensive, a dental crown may be needed.
Call us today at 908-218-7999 to schedule an appointment.